Gag Cartoons (1985-1986)

In 1985 I began creating gag cartoons and submitting them to magazines like Playboy, National Lampoon, and The New Yorker. Looking back, I was pretty naive about the likelihood of selling one of these to anybody, let alone the cream of the crop of the magazine industry. I still had a lot to learn about the market, about drawing, and about coming up with funny gags. I got better at it by the time F,G&CB was published, but the gags in H@aB are much funnier and they're drawn substantially better.
---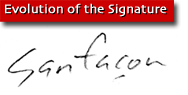 Zack & Quentin
In 2000, following the month-long exhibit of Scarred For Life on Comicsedge.com, I did some preliminary work on a new comic strip featuring two guys who were into computers and video games. Their names were Zack and Quentin. I'd sketched out their faces with marker on a whiteboard and jotted down some basic profile info, but never fell in love with it. I dropped the idea entirely in early 2001 to focus on my pencil drawing.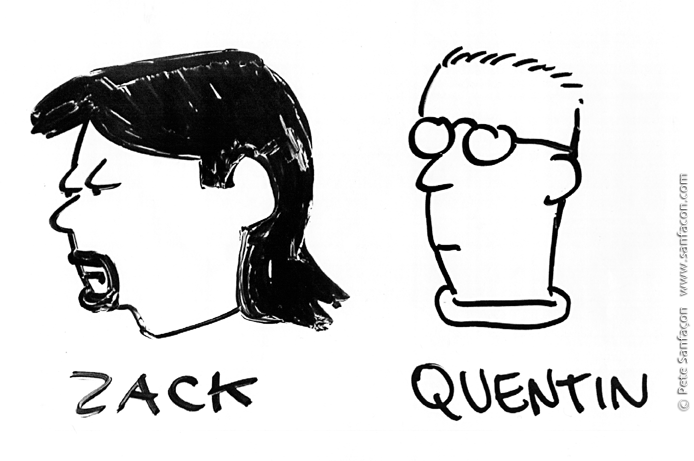 All illustrations © Pete Sanfaçon. All Rights Reserved.
---
---