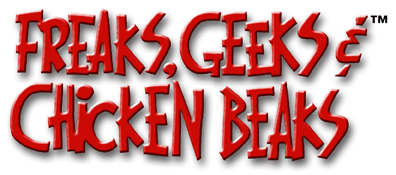 NOTE TO READERS: This book is not intended for viewing by children under the age of 14. A sense of humor is required.
---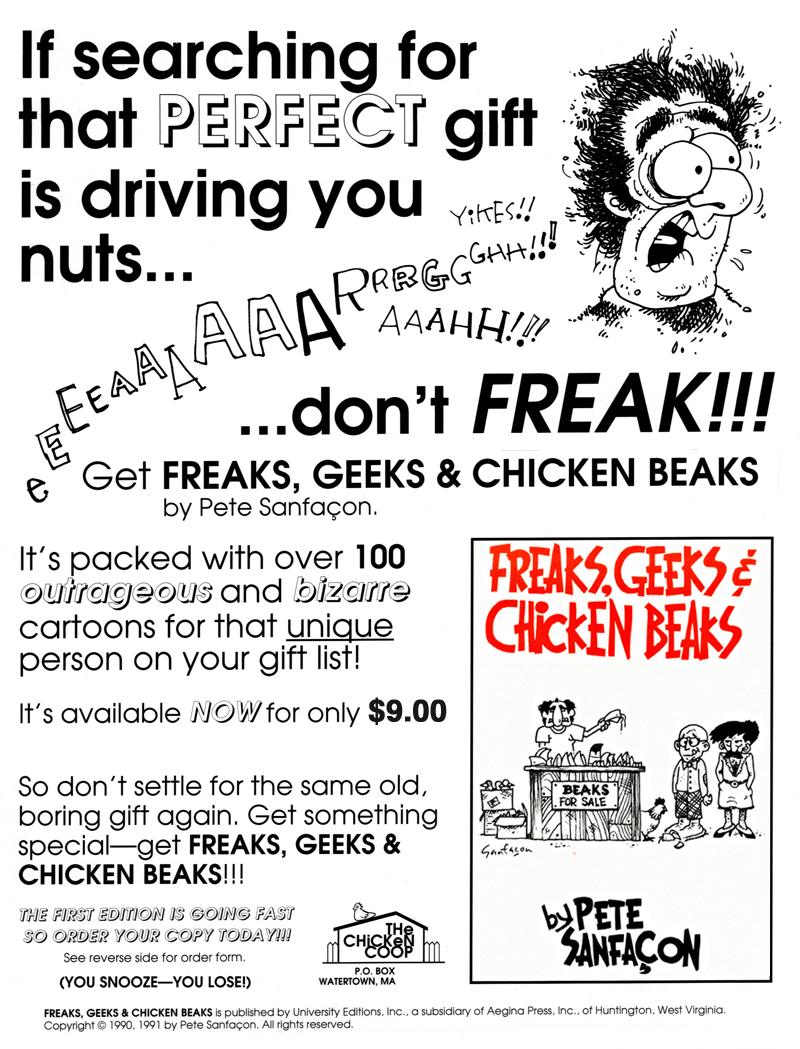 (1991 advertising flyer)
---

---
Letters from cartoonists Sam Gross and the late B. Kliban.
---

Freaks, Geeks & Chicken Beaks is a trademark of The Chicken Coop.
© 1990-2016 Pete Sanfaçon (Registration No. TX-3-082-770). All Rights Reserved.