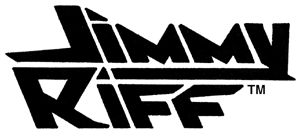 ---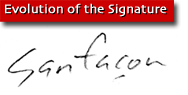 JIMMY RIFF is a comic strip idea I concocted in 1986 after my Fists in the Air project crashed and burned the previous year. The strip revolved around a character named Jimmy and his pals, Snappy and Fly, all of whom were into heavy metal. A pretty narrow focus for a comic strip but I'd thought it had more potential than a full-blown book might. I did have lots of angles and ideas about where the strip could take me.
I didn't get too far. I only produced two strips, featured here, which appeared in a KISS fanzine in '86. I sent a copy to the late B. Kliban, whose opinion I valued, and he shared his thoughts with me. I soon refocused on the general gag cartoons I'd put on hold for the better part of a year. F,G&CB and H@aB were the result.
---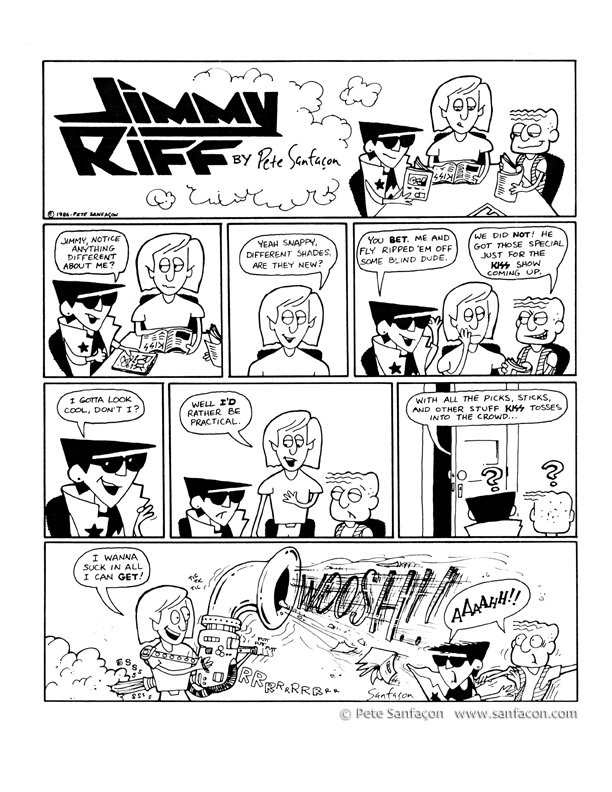 ---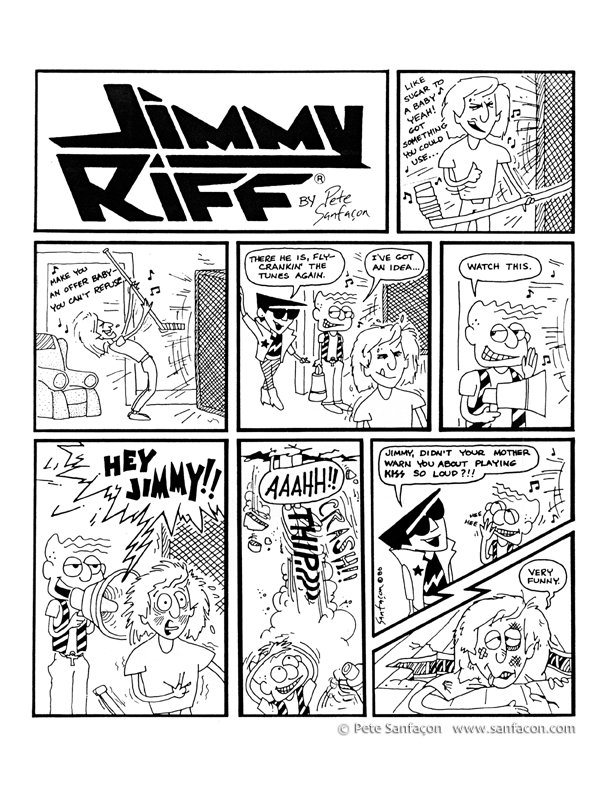 ---
Jimmy Riff is a trademark of The Chicken Coop. © Pete Sanfaçon. All Rights Reserved.
---